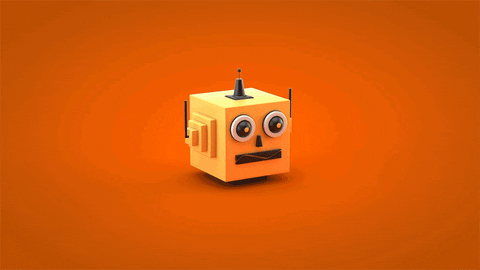 Bots?
Bots and Artificial Intelligence are THE two buzzwords in the tech sector at the moment. Over the last few months I got to work with German public broadcaster SWR to build a bot for their most popular radio station: SWR3 Elchbot ("Elch" is German for Elk/ Moose - the station's mascot).
I often describe bots as a website without interface. Only UX, no UI. And that's actually not a bad thing. A user can click or write anything and the bot is supposed to understand that and serve the information.
Personalisation
Here's where things can get interesting. Users can tell the SWR3 Elchbot which highways they take to work and then the bot can automatically send traffic updates that are relevant to the user. No blind firing into the unknown pool of users.
At the moment most companies choose to give their bots a personal touch. You could be writing with Mila from AJ+ or with Jana and Nino from Swiss broadcaster SRF. I think it also eases the question about the usage of user details which then supposedly aren't kept in database db482894 on server924 by bot3232 but are managed and represented by a trust-worthy mascot or brand.

Geo-Localization
If you work with the Facebook API there's only one endpoint, no matter where you or where your servers are. Amazon Alexa on the other hand works differently. When I developed a skill for the Echo, Amazon gave me the option to talk to the European or American servers. Technically they are the same but are just hosted in different regions on Amazon's own Web Services. While this might not seem like a big deal it helps to deal with two things:
Latency - Sending a sound bite from a German Echo dot to an American server then to a German Skill server and then back to the German user via an American server can eat up a few more microseconds than sending everything within a region.
Global traffic - Facebook has 1.94 billion monthly active users around the world (Q1 2017). Sending billions of individual messages across the globe certainly uses more of its infrastructure than within a region.
Security
When writing an own Alexa Skill, Amazon forces you to perform a number of security checks with the request while Facebook somehow seems fine with just an Access Token.
Will be interesting how that develops in the future. Users are currently not so willing to use Bots to purchase goods so sensible information are rather rare and which song you asked Alexa to play in your kitchen isn't the most classified information either.
But on the other hand such access points could also be misused, especially when dealing with home automation.
You are not the user!
That's something I noticed while developing the past bots, skills and more. You as a product manager or developer know your idea the closest and know how an end-user is most likely to interact with your product. But you're also in a privileged position: You know both the platform API Documentation back- and forwards and the product concept. A new user doesn't have that advantage. Give the beta version to people outside the industry and just watch them interact with it.
Bots in 2017. Bots in 2018...
Hopefully Bots aren't just a phenomenon of 2017 and will stay with us for a bit. They can be extremely helpful when the users advantage is put first, not the companies' marketing purpose and need for innovation. 
Do: Give the user a real-life benefit
Don't: Replicate previous models ('Hey you can now shop our products through a bot as well')
or in other terms:
Do: Think how users interact with your content in bots and edit them appropriately.
Don't: Dump your latest batch of news links into the users feed at a given time each day.
There's also a huge potential for something like Apple's Handover. Where you can start a document on one computer and finish it on a different device. So if I tell Alexa something to remember it would be useful that Siri had access to that same information. Honestly I know that this is rather unlikely since most manufacturers want to lock users into their own eco-system but from a user-perspective that'd be really great.
Use cases
Franky - This bot is one of my favorites. Frankfurt Airport didn't just replicate their arrivals and departure board in a bot but also gives live updates for gate changes. I had a real 'oh cool' moment when we landed and the bot told me the number of our baggage carousel. Click here to chat with Franky
Hardwell - The Dutch DJ and producer uses his Facebook bot to let people vote on their favorite tracks which will then be featured in his weekly podcast. Through the voice memo fans can also send in personal messages which are also used in his podcast. Click here to chat with Hardwell
SWR3 Elchbot - It would be wrong not to feature the one that I worked on right? This Facebook Messenger Bot is currently focused on bringing listeners of the German radio station SWR3 complementary information about their journey and the radio program. Users can tell the bot about their daily journey to and from work and the 'Elch' will push traffic updates before the user leaves for work. It is currently in Public Beta and I highly invite everyone from South-West Germany to give it a try. Click here to chat with Elchbot